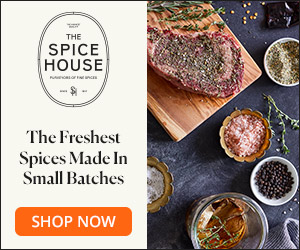 ---
The Spice House is a purveyor of the finest spices, herbs, blends, and extracts to customers ranging from renowned Michelin-star chefs to home cooks everywhere.
---
Conditions
No cashback available on the redemption of Gift Cards.
Free Shipping
Free Shipping on All Flatpacks, Even when You Just Order One. Fresh, Small-Batch Spices at TheSpi...
12/08/2020
Cashback Stats
Unavailable